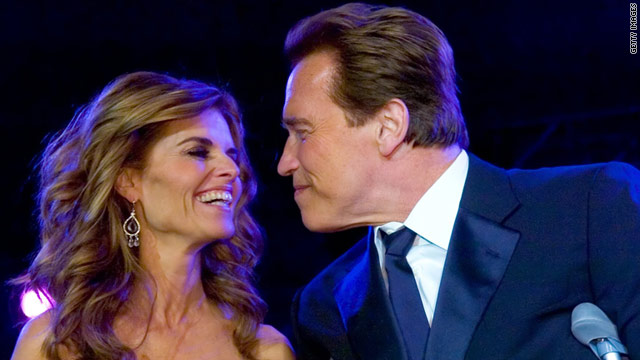 (PEOPLE) -- Arnold Schwarzenegger and Maria Shriver have separated, but they're still in contact and "taking it one day at a time," says the actor-politician.
"I want to take a moment and thank our many friends and family for the tremendous amount of support and love that you have given us in the last 24 hours,"
Schwarzenegger
said Tuesday night at the 63rd Israel Independence Day Celebration hosted by the Consulate General of Israel at the Skirball Cultural Center in L.A.
"I just spoke to Maria an hour ago before I came here," said the former governor of California before accepting an award for enhancing the economic ties between California and Israel.
"We both were saying the same thing -- we're extremely blessed to be surrounded by so many wonderful people, by so many wonderful friends."
Schwarzenegger, 63, and Shriver, 55, said in a joint statement Monday that they are going through a "time of great personal and professional transition," but they remain amiable.
"We both love each other very much," Schwarzenegger said Tuesday. "We're very fortunate to have four extraordinary children. And we're taking it one day at a time. The bottom line is we want to thank all the people for their great, great support."