London Official portraits of the new Duke and Duchess of Cambridge on their wedding day were released Saturday as the couple left Buckingham Palace for a weekend hideaway.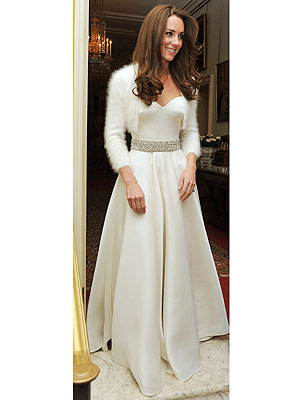 Clarence House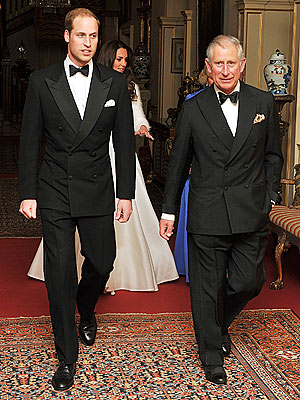 revealed that William and Catherine would be spending the weekend at an undisclosed location in the United Kingdom, before the Prince returns to work next week.
Their honeymoon overseas, which has remained a closely guarded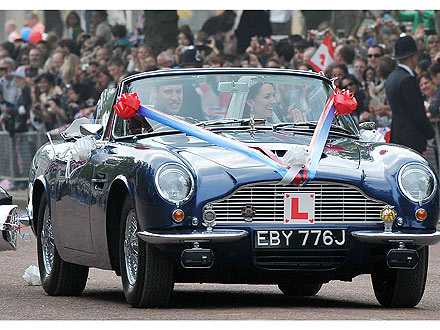 secret, will take place sometime in the future.
The palace said in a statement said: "The Duke and Duchess of Cambridge have chosen not to depart for a honeymoon immediately. Instead, after spending the weekend privately in the United Kingdom, The Duke will return to work as a Search and Rescue pilot next week.
The Duke will return to work as a Search and Rescue pilot next week.
--Clarence House
"The locations of both their private weekend before The Duke returns to work and their future honeymoon, which will be overseas, will not be disclosed in advance.
"The Couple have asked that their privacy be respected during the coming weekend and during their honeymoon."
The couple were photographed walking hand in hand in the grounds of Buckingham Palace grounds shortly before leaving by helicopter.
Catherine was wearing an above the knee blue dress and dark jacket, and Prince William in light trousers and a navy blue blazer.
Clarence House released official wedding portraits of the wedding party in the Throne Room at Buckingham Palace taken by the photograph Hugo Burnand.
They showed the couple with their parents, best man Prince Harry, maid of honor Philippa Middleton, bridesmaids and page boys.
Meanwhile, central London was returning to normal after an estimated one million well-wishers gathered along the wedding route on Friday.
A team of 130 street cleaners completed the majority of the task of cleaning up the estimated 140 tonnes of rubbish left by the crowds on Friday in just an hour. Cleaners worked overnight to clean up after street parties.