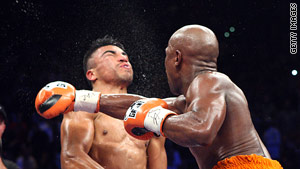 Floyd "Money" Mayweather Jr. remained unbeaten Saturday, knocking out Victor Ortiz in a fight that will be remembered for its controversial ending.
In the fourth round of the fight, Ortiz landed a flurry of punches on Mayweather and head-butted him.
Referee Joe Cortez deducted a point from Ortiz for what he deemed an intentional headbutt.
But as Ortiz appeared to be apologizing, he tried to hug Mayweather, lowering his guard.
Mayweather
responded with a left followed by a quick right that sent
Ortiz
to the canvas.
Ortiz could not answer the referee's 10-count, and Mayweather became the new World Boxing Council welterweight champion in Las Vegas.
In the post-fight interview, Mayweather told HBO boxing analyst Larry Merchant that, "in the ring, you have to protect yourself at all times."
When Merchant tried to press the boxer about the controversial ending, Mayweather berated him, telling him that "you never give me a fair shake." Mayweather also told Merchant, "You don't know s---- about boxing."
Merchant replied, "I wish I was 50 years younger and I'd kick your ass."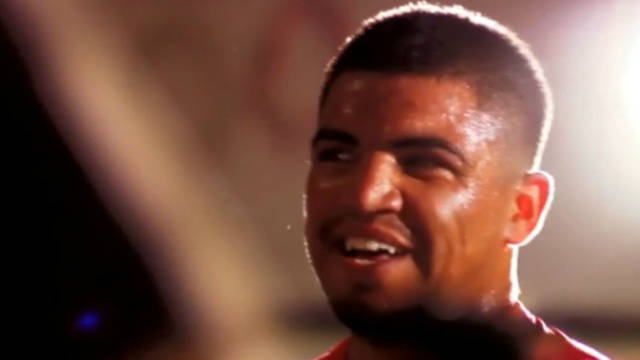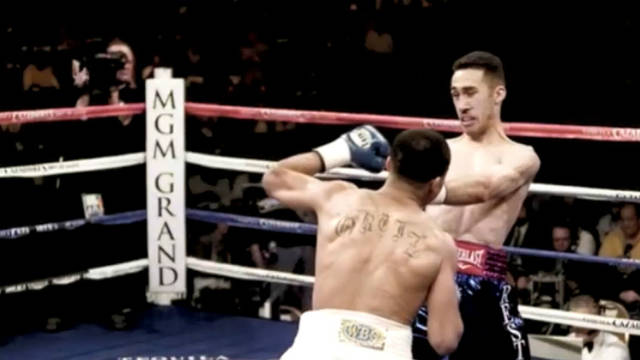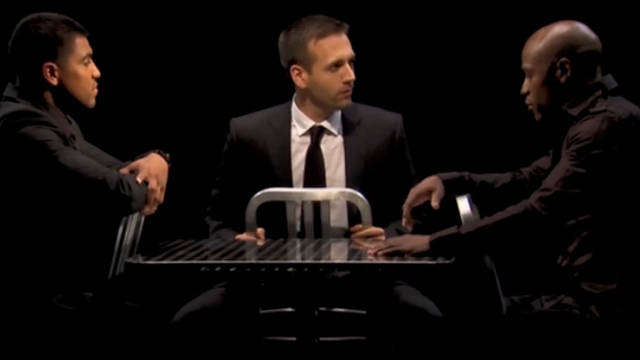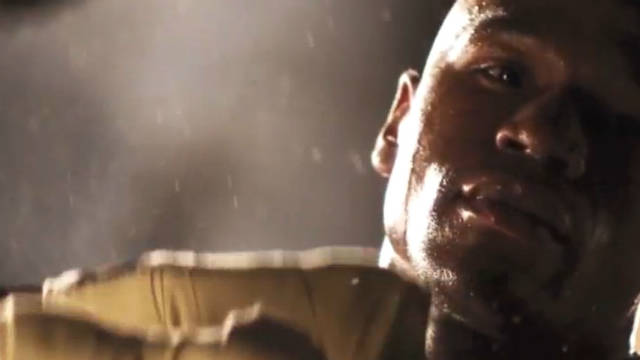 Ortiz said he was blindsided by Mayweather and his knockout came as part of a miscommunication with the referee.
"There's two ways to look at it, but as far as I was concerned, I came here to entertain the fans, and I think they were entertained," he said. "There was a miscommunication with the referee, but nobody is perfect and this was a learning experience."
The bout at the MGM Grand was the first time Mayweather took to the ring in more than a year.
Prior to Saturday night's fight, Mayweather, 34, had won all 41 of his professional fights and was a six-time world champion at five different weights.
Many had hoped Mayweather would fight eight-division world champion Manny Pacquiao. But disagreements over drug testing and other issues have repeatedly derailed the talks.
Before Saturday, Ortiz, 24, had suffered two defeats and two draws in his 33 fights and came into the fight as defending champion.
In a teleconference to promote the fight, Mayweather said that despite concerns about age, he still feels strong.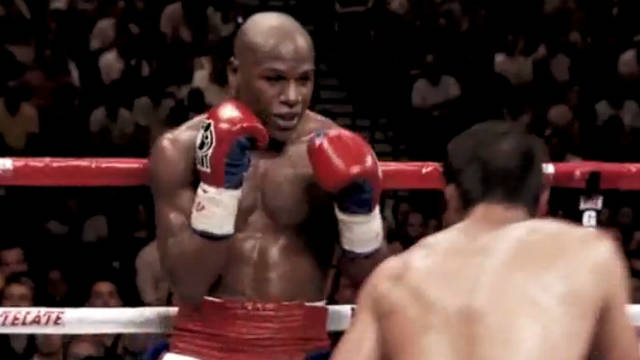 "I still think I'm very, very sharp ... and I think the reason why is, I don't think that I have been in any toe-to-toe wars," he said.
Recently, Mayweather had made headlines more for his legal run-ins outside the ring than his performance in it.
They include his arrest last December on a misdemeanor battery charge after he allegedly assaulted a security guard at his housing complex. His former girlfriend has also accused the boxer of domestic violence, with a criminal trial set to start in January.
HBO -- like CNN, a division of Time Warner -- reports that Mayweather is the defendant in a total of six court cases, including one levied by Pacquiao alleging defamation.