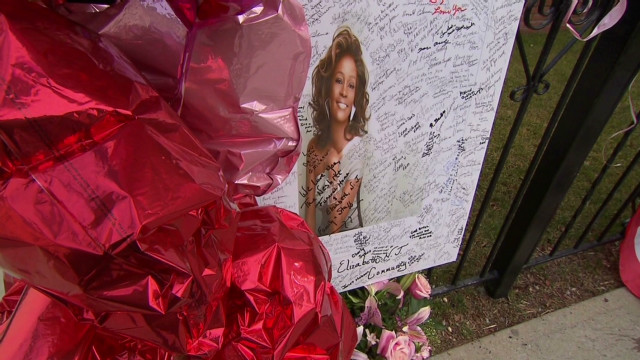 Authorities are trying to determine the source of pop superstar Whitney Houston's prescription medication found in the hotel room where she died, officials said.
The Los Angeles County Coroner's office has issued subpoenas seeking Houston's medical records and her prescriptions, Ed Winter, assistant chief coroner, said Wednesday. Investigators are also contacting pharmacies where the prescriptions were filled, he said.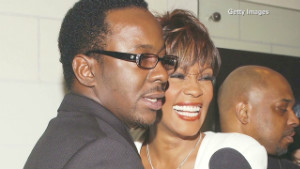 Whitney Houston's battle with drugs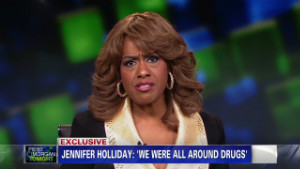 Pal: Houston on drugs pre-Bobby Brown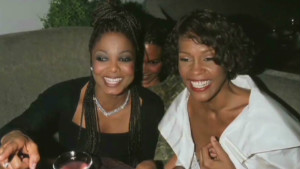 Jackson: Whitney was a sweet soul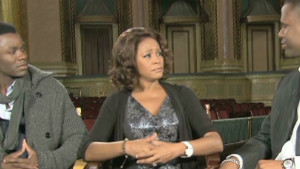 Houston: Motherhood trained me for film
Houston, 48, was found dead in the bathtub of her suite at the Beverly Hilton on Saturday, hours before she was to attend a pre-Grammys bash at the Beverly Hills, California, hotel.
Speculation has grown over the cause of her death, which has not been determined pending the outcome of toxicology tests that could take weeks. Winter has said that while medication was found in the room, the amount was less than that usually present in overdose deaths.
"I know there are reports that she maybe was drowned or did she overdose, but we won't make a final determination until all the tests are in," Winter said earlier. He ruled out foul play and said there were no injuries to Houston's body.
The prescriptions found in the room were in Houston's name, Winter told CNN's Don Lemon Wednesday. By contacting the doctors, investigators are attempting to verify the prescriptions and find out if there were any more.
Several doctors have been contacted in California and other states, along with pharmacies, he said. All were cooperating.
"The doctors I've contacted so far have been helpful," he said, and nothing out of the ordinary was found as long as Houston was taking the medication as prescribed. Some additional information has been gained, he said, and investigators are waiting to see Houston's medical records.
It does not appear that she was "doctor shopping," he said, but officials are attempting to contact as many doctors as possible to rule that out, along with determining whether Houston was filling multiple prescriptions.
"Everything is above board," Winter said. "So far, nothing looks criminal."
But it was too soon to say whether Houston had any prescriptions she should not have or used an alias, he said.
Although subpoenas have been issued -- a fairly unusual step in a death investigation -- Winter said the federal Drug Enforcement Administration has not been asked to assist.
As part of the investigation following the death of singer Michael Jackson in 2009, bags and bottles of prescription drugs were found at Jackson's home. Local and state authorities spent months tracking the pharmacies that filled the prescriptions. One of those pharmacies was the Mickey Fine Pharmacy and Grill in Beverly Hills.
One of the prescriptions found in Houston's suite was also from the Mickey Fine pharmacy, Winter said, but "the prescription that came from Mickey Fine is not something that would kill her."
Investigators want a history of all prescriptions Houston may have filled there and at other pharmacies, and wants to make sure all of the pharmacies that filled Houston's prescriptions are accounted for. Generally, "you go to a doctor and get a prescription, then you go to the dentist and get another prescription," he said.
Houston visited a Beverly Hills ear, nose and throat specialist four days before she died, a source familiar with her visit said Wednesday.
Dr. Shawn Nasseri has treated Houston for throat and vocal problems for several years, said the source, who asked not to be identified because they are not authorized to speak publicly about it.
Nasseri treats many well-known singers who have vocal problems, and has served as the doctor for "American Idol" contestants for several years.
Houston's battles with drug addiction had cast a shadow in recent years over her impressive singing voice and her talent.
However, a close family friend told CNN Tuesday that Houston had not used "hard drugs" for several years, although she was taking medication for a throat infection and Xanax or a similar drug for anxiety and to help her sleep. The friend said Houston was also known to have a drink if she went out.
The coroner's office said toxicology tests could take six to eight weeks, though Beverly Hills police Lt. Mark Rosen said that the coroner's report is expected to be finished sooner -- in two to three weeks.
Winter said Wednesday his office has asked that Houston's toxicology results be expedited, saying he's hoping for a four-to-six-week turnaround and possibly sooner.
"With respect to Ms. Houston, we have an average of 50 cases a day," he said. "We've got 49 other cases and families looking for results too."
A private, invitation-only funeral is planned for Houston on Saturday at New Hope Baptist Church in Newark, New Jersey, where she honed her vocal skills as a child.
Singer Aretha Franklin, Houston's godmother who is known as the "Queen of Soul," has been asked to perform at the service, Franklin's spokeswoman said.
And Houston's cousin, singer Dionne Warwick, was in New Jersey helping the family with funeral arrangements, Warwick's publicist said.
Gospel singer Marvin Winans will give the eulogy at the funeral at the request of Houston's mother, said New Hope Pastor Joe Carter.
Winans officiated Houston's 1992 marriage to R&B singer Bobby Brown, said Carter. The two divorced in 2007.
Winans is also the brother of noted gospel singer CeCe Winans and pastor of Perfecting Church in Detroit.
Meanwhile, Bobby Brown said in a statement Wednesday his 18-year-old daughter with Houston, Bobbi Kristina, is "doing much better." The teenager was twice taken to Los Angeles' Cedars-Sinai Medical Center to be treated for stress and anxiety in the day following her mother's death.
A close family friend said Tuesday Bobbi Kristina Brown was in the care of her grandmother, Cissy Houston, and her father.
"We continue to provide love and support to Bobbi Kristina," Bobby Brown's statement said Wednesday. "She is dealing with the tragedy of her mother's death and would prefer to do it outside of the public eye. I ask again that our privacy be respected."